Join Us for the Next Focus Cities Webinar!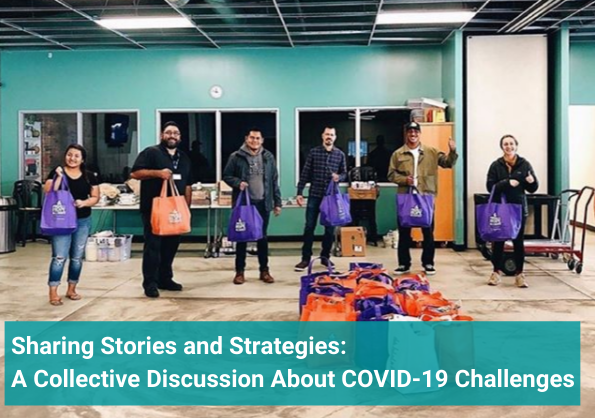 DATE: Tuesday, May 12, 2020
TIME: 10am - 11am PDT
REGISTRATION: https://bit.ly/FCMay12Webinar
Join California Walks, KidWorks, and People for Mobility Justice for this 1-hour webinar to discuss our collective challenges and concerns about active transportation safety and service delivery arising from the COVID-19 crisis.
During this webinar, we will hear from non-profit organizations working on active transportation safety regarding their organization's and community's responses to this crisis. The last 30 minutes will be an open discussion where we will invite our audience members to contribute to the conversation and discuss both the impacts of the COVID-19 crisis on their organization and community and how they are responding to these challenges.
Presenters
Hosted by UC Berkeley SafeTREC & California Walks, as part of the Focus Cities program. 
(Photo credit: KidWorks/St. Andrews Presbyterian Church)
---

Funding for this program was provided by a grant from the California Office of Traffic Safety, through the National Highway Traffic Safety Administration.