SafeTREC Co-Director Jill Cooper to Present in 6/22 Traffic Safety Peer Exchange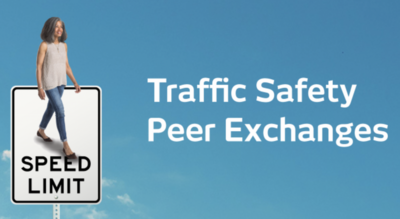 The Go Human campaignfrom the Southern California Association of Governments (SCAG) has launched a new summer series of Traffic Safety Peer Exchanges that aim to convene traffic safety practitioners from throughout the six county region. The 12 virtual sessions will be conducted from June 9 through August 10, 2021 and held between 11am and 2:30pm PDT. 
SafeTREC is excited to share that Senior Policy & Program Analyst, Katherine Chen and Co-Director Jill Cooper will be presenting in the series! On June 9, 2021 Katherine Chen presented in "Using Data to Craft a Safety Narrative: High Injury Networks" - view the presentation here. On June 22, 2021 Jill Cooper will be presenting in, "More Than a Checkbox: Better Community Engagement." Event details and how to register are below!

Register Now for the June 22 Session!
More Than a Checkbox: Better Community Engagement
Tuesday, June 22, 2021 | 1pm - 2:30pm PT
When we prioritize community engagement in traffic safety projects, we learn how to combat systemic inequalities in a way that encourages safety for people of color and vulnerable individuals moving in public spaces. Join Go Human and partners to discuss equitable and positive outreach and engagement to community members. Topics include community organizing, building capacity, using social media, reaching key communities, and compensating people for their on-the-ground expertise. Register here for the session.
Speakers:
John Yi, Executive Director, LA Walks
Ata Kahn, Supervising Planner, City of Pomona
Jill Cooper, Co-Director, UC Berkeley SafeTREC
Monique G. López, AICP, MA, MCR., Founder, Pueblo Planning
---
Upcoming Session Topics
June 24

: Traffic Safety is a Public Health Issue: Collaborating to Save Lives

June 29

: Repairing and Investing: Addressing Equity in the Built Environment

June 23

: Reimagining Community Safety
Visit the Traffic Safety Peer Exchange website for session descriptions, speaker information and registration links, and details on additional sessions occuring later in the series.