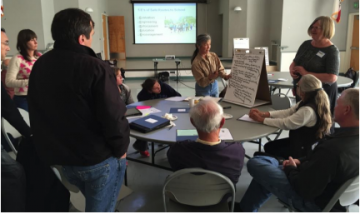 The Community Pedestrian Safety Training (CPST) program is a joint project of UC Berkeley SafeTREC and California Walks. The training is designed to provide participants with pedestrian safety best practices to address and improve pedestrian safety conditions. Participants are then guided on a walkability assessment before setting pedestrian safety action plans for their community.

This spring, we worked with five communities all across the state, including the Hoopa Valley Tribe, McKinleyville, Redding, Ukiah, and Pasadena. 

View the Pedestrian Safety Action Plan for the following communities:
*Ukiah and Pasadena reports were included in SafeTREC's June newsletter.
For a summary of outcomes from past workshops, please visit SafeTREC and California Walks.