On April 3, 2023 SafeTREC Co-Director Jill Cooper was honored by the National Highway Traffic Safety Administration (NHTSA) with the 2023 NHTSA Public Service Award at the Lifesavers National Conference on Highway Safety Priorities in Seattle, Washington.


Awardees were each recognized at the ceremony by NHTSA Deputy Administrator Sophie Shulman for the meaningful difference they are making in their communities and the contributions they've made to save lives, reduce injuries and prevent crashes through public service.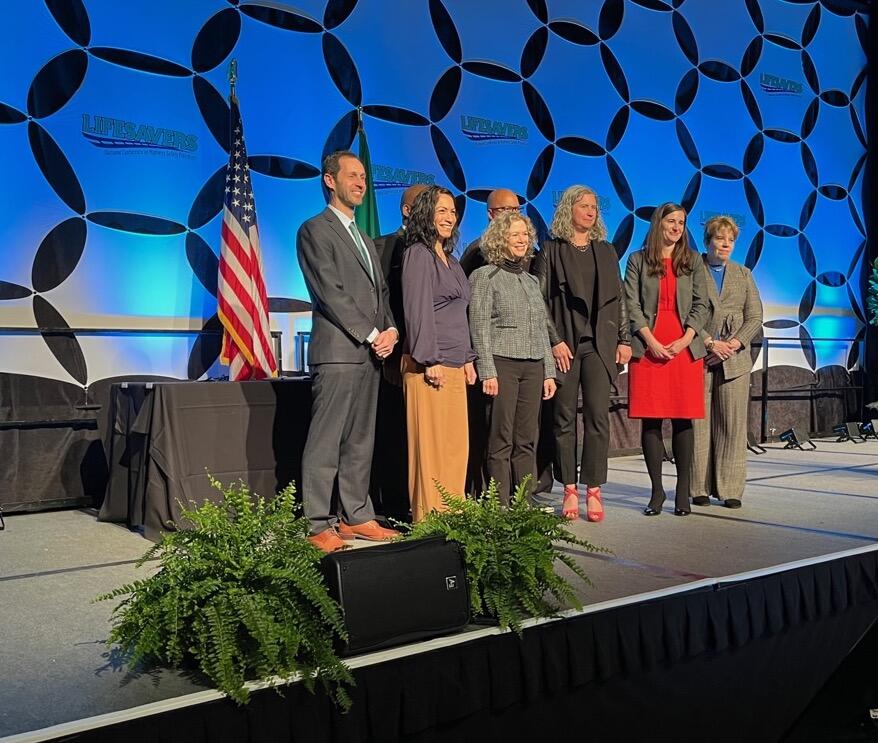 Recipients of the 2023 NHTSA Public Service Awards at the Livesavers Conference in Seattle, Washington (Photo: Jill Cooper)
Cooper honored for her inspiring work to advance equity across transportation
Cooper received the award in recognition of her inspiring work through the Community Pedestrian and Bicycle Safety Training (CPBST) program to advance equity across transportation and to ensure that grant funds are provided to improve safety in traditionally underserved communities.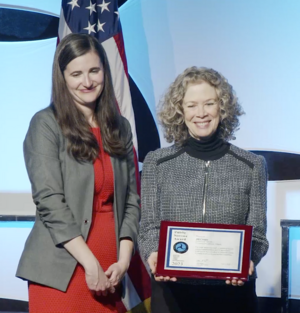 The Community Pedestrian and Bicycle Safety Training Program (CPBST), a partnership with California Walks (CalWalks), has served nearly 120 underserved communities in California. The CPBST works to strengthen collaboration between all safety partners, and collectively develop a community driven safety action plan. "In the last year the elements and principles of the Safe System Approach were adopted for the program, affirming that everyone should have access to safe, public spaces, streets and transportation choices. Equity is integrated into all layers of her work, addressing historical disinvestment and institutional biases," noted NHTSA Highway Safety Specialist Caroline Cash during the award citations.
Cash also highlighted the contributions of SafeTREC's and CalWalks' Comunidades Activas Y Seguras (Active and Safe Communities ) program, which was created to better serve monolingual Spanish speaking communities, and engage non-English speaking communities into discussing, organizing and planning for pedestrian and bicycle safety improvements. These programs are both funded by a grant from the California Office of Traffic Safety (OTS).
In reflecting upon the award, Jill Cooper stressed the collaborative nature of this Public Service award. "This award belongs to the SafeTREC and CalWalks teams who are dedicated to bringing meaningful public participation to supporting community active transportation safety and equity goals," she says.
Learn more about the recipients of the 2023 NHTSA Public Service Awards.