It's another exciting year for the Community Pedestrian and Bicycle Safety Training (CPBST) Program! SafeTREC and California Walks will again be offering free pedestrian and bicycle safety workshops throughout California this spring and summer. The goal of the program is to train local neighborhood residents and safety advocates on how to improve pedestrian and bicycle safety and to strengthen their collaboration with local officials and agency staff to make California communities safer and more pleasant to walk and bike.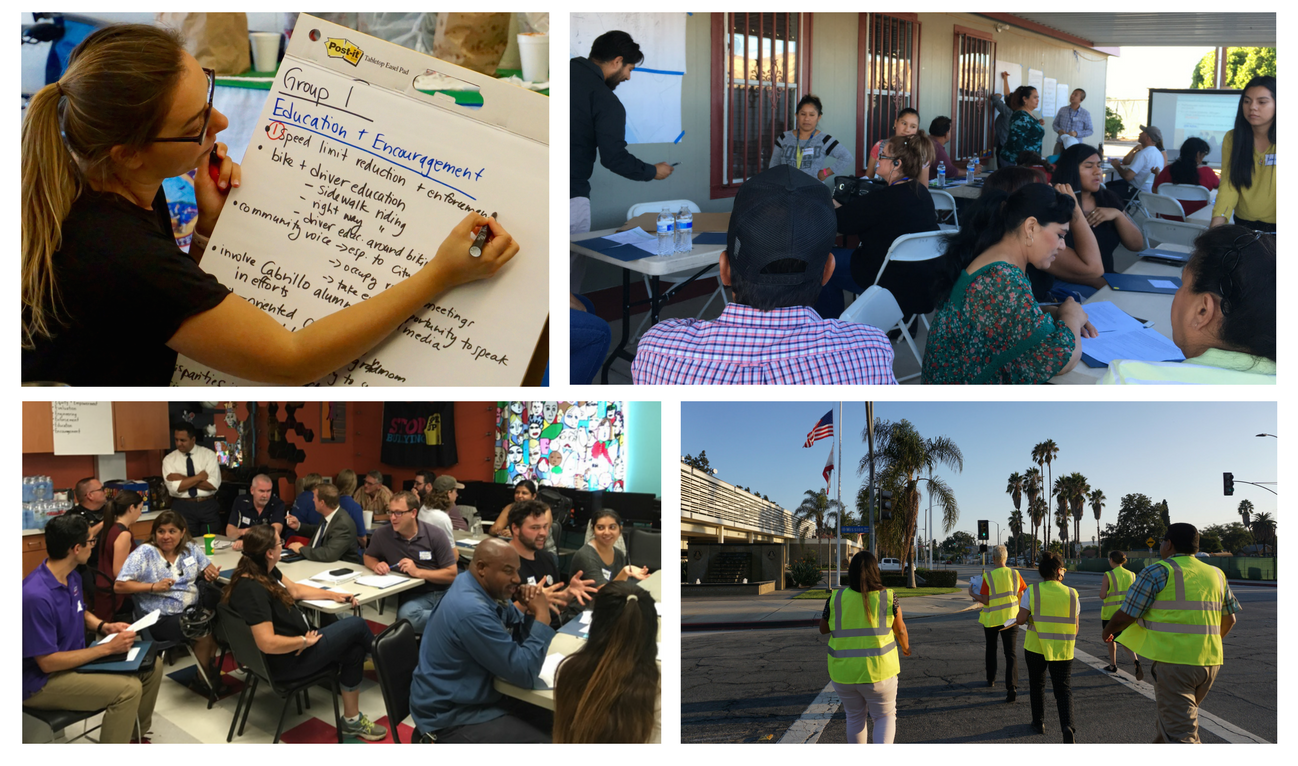 We are still recruiting sites to host CPBST workshops! Learn more about the CPBST here, and please review the intake form If you are interested in bringing a pedestrian and bicycle safety training to your community.
Upcoming workshops
ARDEN-ARCADE
Date/Time:  Tuesday, March 6th, 2018; 12:00pm - 4:00pm
Location:      Howe Community Park in Richard T. Conzelmann Community Center, 2201 Cottage Way, Sacramento, CA
Funding for this program was provided by a grant from the California Office of Traffic Safety, through the National Highway Traffic Safety Administration.