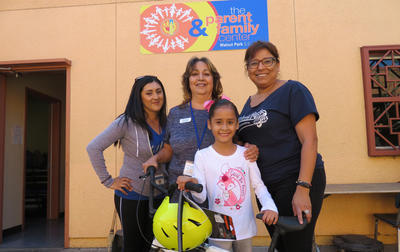 Join SafeTREC, the Safe Routes to School National Partnership and YWCA to learn about ways to support safer travel to and from school! Attendees can share ideas with other community members, parents and local organizations. Language interpretation and childcare are available upon request. For more information, please contact Carolina Quijada. See the flyer attached for more information. 
Date & Time: Saturday, July 14, 2018 from 8:30 AM to 12 PM
Location: YWCA GLA Walnut Park
7515 Pacific Blvd.
Walnut Park, CA 90255
Click here to register
Flyers are available in English  and Spanish
Learn more about the Safe Routes to School Launch Program
Funding for this program was provided by a grant from the California Office of Traffic Safety, through the National Highway Traffic Safety Administration.