Join SafeTREC and the Safe Routes to School National Partnership on Friday, April 27 to learn about how to make walking and rolling safer for kids in Modesto's Airport Neighborhood! This will be the first Safe Routes to School Launch Workshop of 2018. Registration now open!
TRAINING INFORMATION
DATE/TIME: Friday, April 27, 2018; 9:00am-1:30pm
LOCATION: Airport Neighborhood Community Center, 805 Empire Ave., Modesto, CA 95354
Register online at bit.ly/ModestoSRTS 
Download the flyer: English/Spanish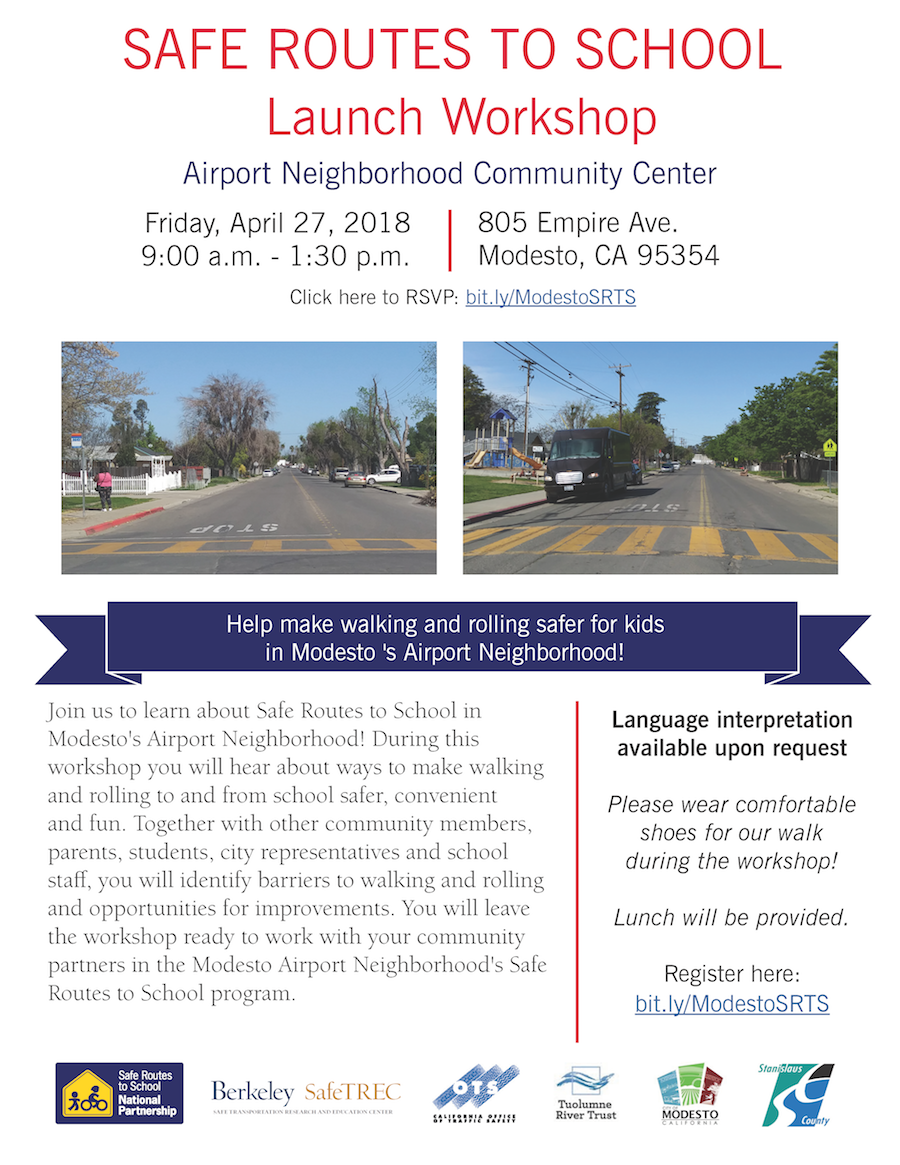 Funding for this program was provided by a grant from the California Office of Traffic Safety, through the National Highway Traffic Safety Administration.