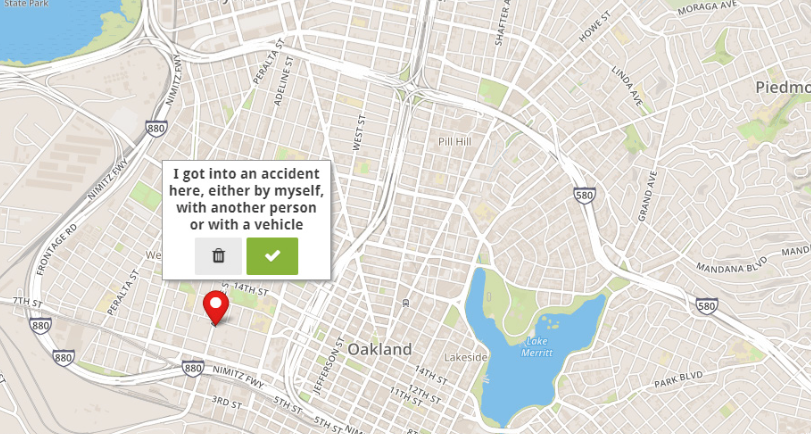 As a bicyclist or pedestrian, have you been hit or almost hit by a car, truck, motorcycle or bicycle? Do you generally feel unsafe when biking/walking in The Bay Area? Report pedestrian and bike safety issues for one month for a chance to win a gift card and help city officials and researchers understand how to use crowdsourced data to address safety concerns in an equitable way: http://bit.ly/walkridesafe.
City planners and engineers from Safe Transportation Research and Education Center (SafeTREC) at UC Berkeley are collecting this information as part of a study to analyze racial and income disparities in reporting safety issues, specifically in regards to initiatives like Vision Zero that seek to eliminate traffic deaths. Please contact walkridesafe@berkeley.edu for more details. Download our flyer here!
Results will be integrated into reports for a research study at UC Berkeley. Funding for this program was provided in part by a grant from the California Office of Traffic Safety, through the National Highway Traffic Safety Administration.