Registration Now Open for a Free Webinar with UC Berkeley SafeTREC and California Walks: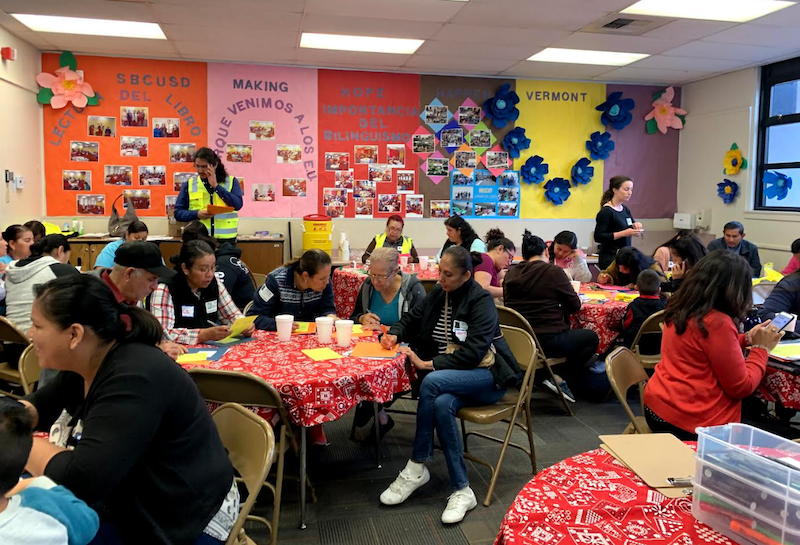 Street Story at Work: How Communities are Using the Tool
Wednesday, August 7, 2019, 3pm - 4pm PT
Join UC Berkeley SafeTREC, California Walks, Bike Bakersfield and Humboldt County's Coalition for Responsible Transportation Priorities to hear about how community organizations are learning about local transportation safety issues from their community members via Street Story, a community engagement tool that allows residents to share where they've been in a crash or near miss, or where they feel safe or unsafe traveling. The presenters will also share ideas about how you can use Street Story in community engagement activities.  
Presenters:
Asha Chandy
Programs Manager, Bike Bakersfield 
Colin Fiske
Executive Director, Coalition for Responsible Transportation Priorities
Kate Beck
Program Lead, SafeTREC

Registration link:
https://berkeley.zoom.us/meeting/register/4970de828a3587e8cde7dc3c8da9331e
Hosted by UC Berkeley SafeTREC & California Walks, as part of the Focus Cities program. 
Funding for this program was provided by a grant from the California Office of Traffic Safety, through the National Highway Traffic Safety Administration.