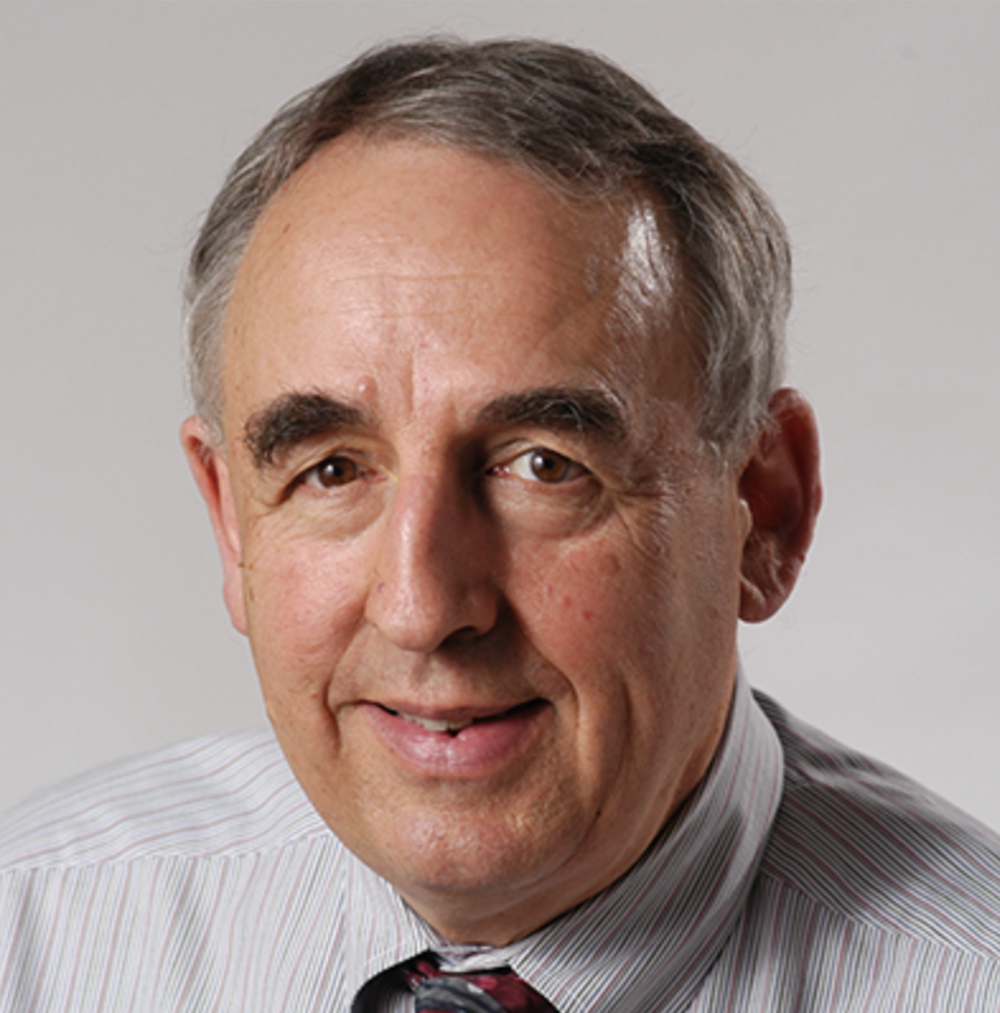 The public health and traffic safety world suffered a deep loss on Sunday, May 7, 2023 with the passing of visionary and beloved colleague, teacher, mentor and friend, Dr. David R. Ragland, founder and Co-Director of the UC Berkeley Safe Transportation Research and Education Center (SafeTREC).
"David was always open to and interested in all of us as colleagues and individuals," shared SafeTREC Co-Director Jill Cooper, a longtime colleague and friend. "He was one of the most intellectually curious individuals I have ever known, always eager to dig into topics, to ask why, and to support others' inquiries."
Cooper worked closely with Ragland for over two decades, and was witness to his lasting impact to enhance public health and improve roadway safety for all, and especially for those most vulnerable, through research, education, outreach and community service. "David had a deep and exceptional commitment to supporting his colleagues, staff and students. He was always kind and generous with his time."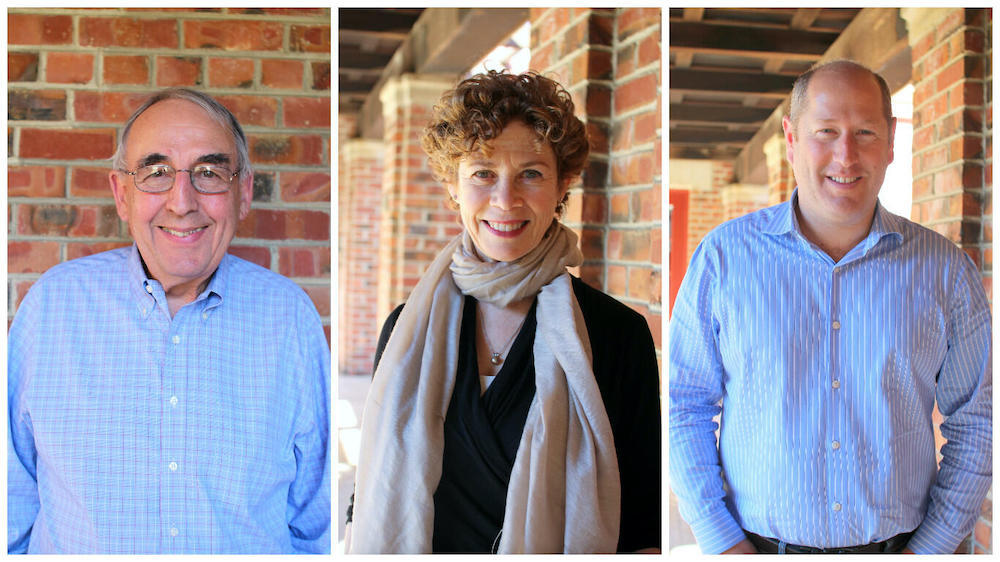 Left to Right: UC Berkeley SafeTREC Co-Directors David R. Ragland, Jill Cooper, and Offer Grembek, May 2016 (Photo: SafeTREC)
"David made direct contributions to safety research, but just as importantly, he paved the way for many other safety researchers to do meaningful work in this field," noted former SafeTREC Co-Director Offer Grembek, now Manager of Safety Research at Zoox. "It is thanks to David that we now have a critical mass of safety researchers in California."
In 2000, Ragland founded SafeTREC, a center affiliated with the School of Public Health and the Institute for Transportation Studies (ITS). He was also Adjunct Professor of Epidemiology at the School of Public Health since 2001.
Impacting Lives and Transforming Public Health and Roadway Safety
From the beginning of his professional career, David R. Ragland has been impacting lives and creating positive change. In 1965, he received a BA in Psychology from the University of Oregon, followed by a PhD in Psychology from the State University of New York at Buffalo in 1976. He worked as a psychologist in the Behavioral Medicine Branch of the National Heart, Lung, and Blood Institute at the National Institutes of Health (NIH) from 1976 to 1978, and then joined the UC Berkeley School of Public Health as a Postdoctoral Fellow from 1978-1981, where he received his MPH in Epidemiology and Biostatistics in 1981.
From 1980 to 2000 Ragland conducted a number of studies in areas such as cardiovascular disease and occupational safety, and coordinated a NIH grant funded T32 training program with Professor Leonard Syme that supported almost 100 pre- and post-doctoral students. 
"David was a giant in public health. His work on traffic safety saved lives and prevented injuries on America's roadways, especially for vulnerable populations, bicyclists, and pedestrians," noted School of Public Health Dean Michael Lu. "In 2018, the school honored him as one of our 75 most influential alums for his life's work spearheading traffic planning and safety analysis on behalf of vulnerable populations."
In 2000, Ragland partnered with ITS Director Dr. Martin Wachs to win the grant that created the University of California Traffic Safety Center (TSC), now UC Berkeley SafeTREC, with a grant from the California Office of Traffic Safety (OTS). For nearly 25 years, he worked steadfastly and with great dedication to advance road safety in partnership with faculty, staff, students and traffic safety partners like the OTS, California Department of Transportation, California Department of Public Health, National Indian Justice Center, and the University of California Institute for Transportation Studies. Ragland was deeply committed to making our roadways and communities safer for those most vulnerable and disproportionately burdened with traffic fatalities and serious injuries, including pedestrians, bicyclists, older adults, children, and Black, Indigenous and other people of color. He advised state and federal transportation agencies on issues of transportation safety, including crash analysis, data collection, evaluation, and safety planning.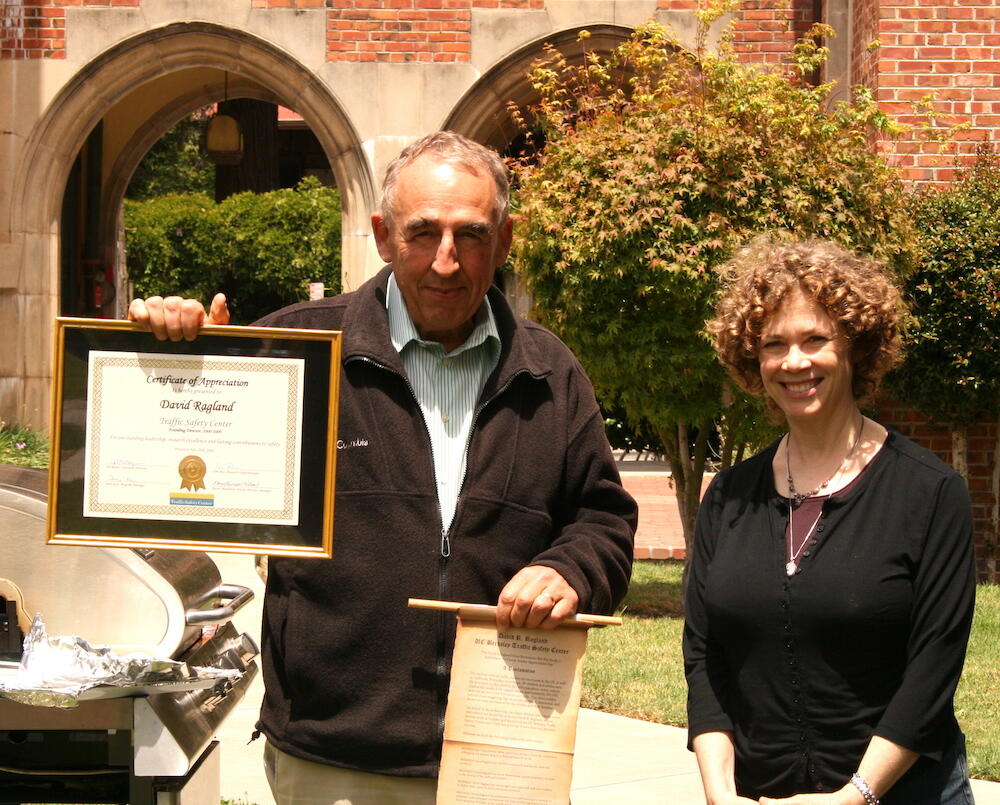 In the summer of 2009, Ragland was awarded with a Certificate of Appreciation for his

outstanding leadership, research excellence and lasting contributions to safety (Photo: SafeTREC)
Highlights of his work included early geocoding of crashes on California roadways, a study of High Collision Concentration Locations on California highways, many noted studies of pedestrian and bicyclist safety, especially on analysis of crosswalk safety, and studies of roadway at-grade crossing of railways, design, and driver behavior. 
"He spent his career dedicated to reducing traffic injuries and fatalities, mentored numerous students, and has left a lasting impact in the field and among his colleagues and friends." shared ITS Director Daniel A. Rodriguez. "David was extremely generous with his time and his wisdom. He will be missed greatly."
Ragland authored more than 100 technical reports and peer-reviewed publications in the traffic safety arena, and over the years participated on important state efforts, such as California's State Highway Safety Plan, Master Plan for Aging, the Traffic Records Coordinating Committee, and the Crash Medical Outcomes Data Advisory Committee. 
"We are saddened by the news of Dr. Ragland's passing," OTS Director Barbara Rooney said. "David's contributions to traffic safety are profound and will be felt for generations to come. We express our deepest condolences to David's family during this difficult time."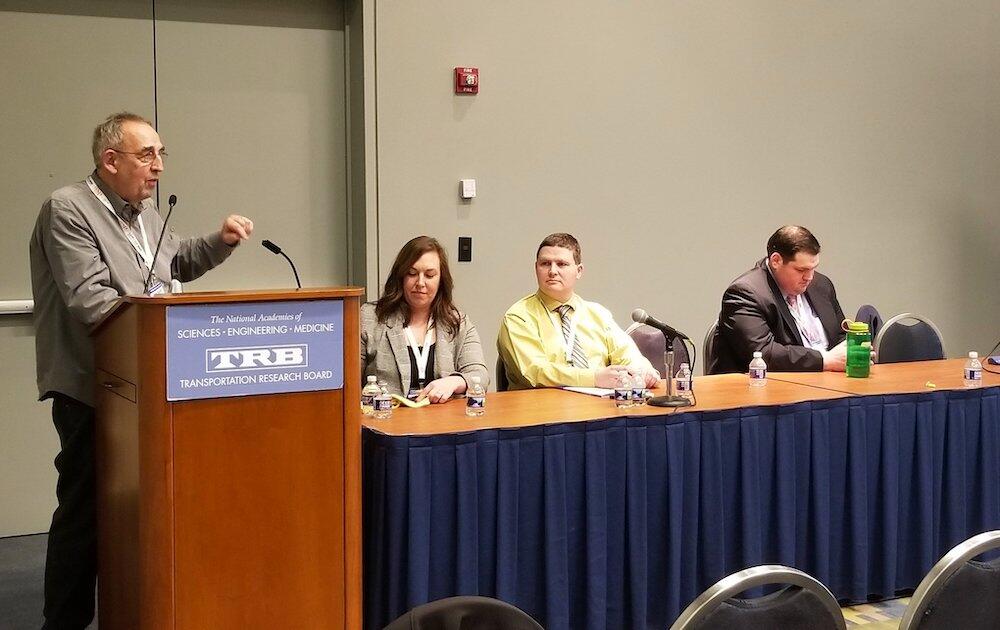 David R. Ragland presenting on

Tribal Road Safety Data Initiatives in California at the 2020 Transportation Research Board Annual Meeting in Washington, D.C. (Photo: SafeTREC)
For nearly a decade, Ragland led innovative and collaborative projects to improve transportation safety for California's Tribal communities, focusing onTribal road safety data collection, safety assessments, and the development of new web-based interactive analysis and mapping tools for Tribal areas. In 2021 he was honored by the Association of Transportation Safety Information Professionals with First Place in the 2021 Virtual Traffic Records Forum Best Practices for "Crash Data to Reduce Traffic Injury on and in the Vicinity of California's Tribal Areas" in recognition of his work to improve transportation safety on California's Tribal Lands.
Ragland was also dedicated to advancing the Safe System Approach for eliminating traffic fatalities and serious injuries as a consortium member researcher for the Collaborative Sciences Center for Road Safety (CSCRS) a national University Transportation Center led by the University of North Carolina, where he was principal investigator for the CSCRS project "Emergency Medical Services (EMS) and the California EMS Information System (CEMSIS)".
"David was a true pioneer in his transportation injury work, bridging the public health and engineering systems long before a "systems" approach was popular," shared Dr. Laura Sandt, Director, Collaborative Sciences Center for Road Safety, and Interim Co-director, UNC Highway Safety Research Center. "We are so fortunate to have been able to collaborate with and be inspired and mentored by him as part of the CSCRS consortium. His warmth and his devotion to safety research has made a lasting impact on us all."
Mentoring the Next Generation of Transportation Safety Leaders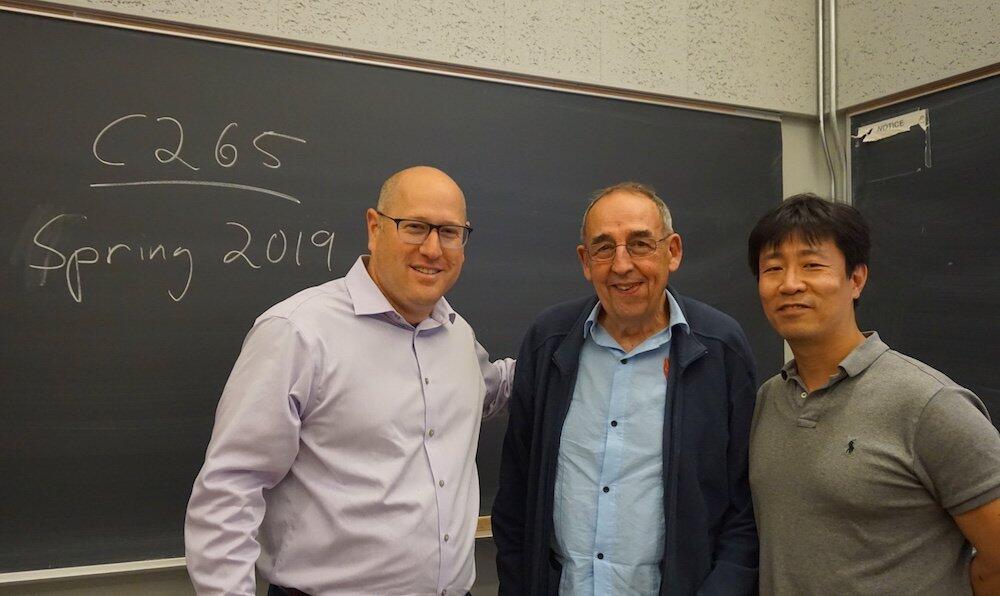 C265 Traffic Safety and Injury Control instructors Offer Grembek, David R. Ragland, and Koohong Chung in Spring 2019 (Photo: SafeTREC)
Ragland taught two graduate courses on traffic safety injury prevention and control affiliated through the School of Public Health and the Department of Civil Engineering, mentoring and inspiring hundreds of students and playing a pivotal role in their academic, career and personal development. A Fall 2022 student reflected that Ragland was one of her favorite professors and that he "inspired me so much and gave me a new interest in the field of public health and safety."
Dr. Glenn Shor, who was co-instructor for the Injury Prevention and Control course with Ragland for many years shared that "David provided incredible opportunities for so many of us. He was a treasure and a mensch. Such a decent, open, hard working, and caring person who will be sorely missed."
His dedication and distinguished record of mentorship was honored in 2018 when he received the prestigious Zak Sabry Mentorship Award at the UC Berkeley School of Public Health, notable in that nominations are made by alumni. "Dr. Ragland is an exemplar faculty mentor who has demonstrated the outstanding skills that the Zak Sabry Mentorship Award recognizes. He is selfless and humble and his brilliant understanding of high quality research is evident in his mentoring," said Abbey Alkon, RN, MPH, PhD 1995, and current Professor at the UCSF School of Nursing. Alkon first worked with Ragland as a trainee in the Behavioral Risk Factors and Cardiovascular Disease Pre-doctoral Epidemiology Traineeship, where she came to know Dr. Ragland as someone who "wants to see every student not only succeed but thrive." Jenna Hua, RD, MPH, PhD 2016, former graduate student researcher and Million Mark founder shared that "David has always listened, fostered and valued my ideas in research, and made time to offer careful, insightful feedback on these ideas." 
Kara MacLeod, DrPh 2014, associate editor for the Journal of Transport and Health, has known him as supervisor, mentor and dissertation committee member and readily noted that, "For the past 40 years at the School of Public Health, David Ragland has quietly trained and supported numerous students. They have gone on to work in academia, consulting, and government agencies, in part, because of the opportunities and training he provided…they move on to other places but do not forget what he provided. I am one of these students."
Mourning the Loss and Celebrating His Memory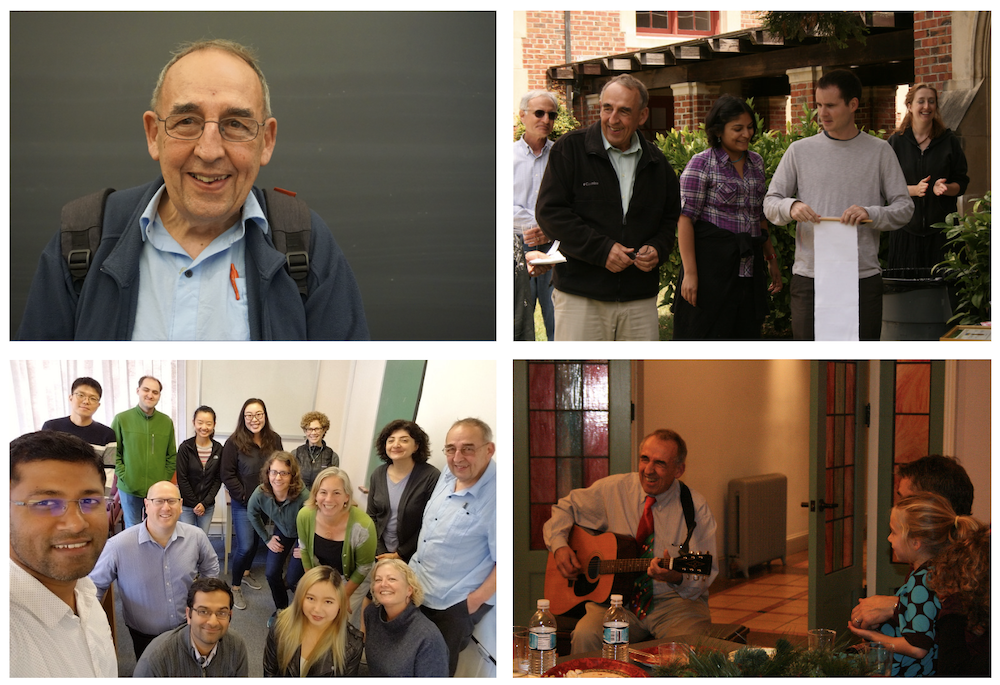 Clockwise from upper left: Ragland at the C265 class in Spring 2019, the SafeTREC 2009 BBQ, playing guitar at the SafeTREC 2007 Holiday Party, and in a SafeTREC group photo from 2019 (Photos: SafeTREC)
It is with great sadness that we say farewell to our beloved colleague and friend Dr. David R. Ragland. His legacy will continue to grow and shine bright in the many, many lives he has inspired and changed for the better over the years. We share our love and condolences with David's family and friends. We invite those in the transportation safety and public health community to share your memories of David, and email them to safetrec@berkeley.edu. We will compile them and share them with David's family.