New research brief highlights need to ensure e-scooter safety to prevent injury
Innovation continues to create efficient and sustainable means of travel. Among these alternative mobility choices are e-scooters.In a new research brief, The Emergence of Shared E-scooters: Prioritizing Safety, UC Berkeley SafeTREC's Graduate Student Researcher Greg Harasym discusses how while e-scooters provide new opportunities to connect people and transit systems, their deployment also requires deliberate and effective efforts to ensure safety to prevent injury. Read the full brief to learn more about findings from e-scooter injury studies, methods to improve and monitor safety, and recommendations for prioritizing e-scooter safety.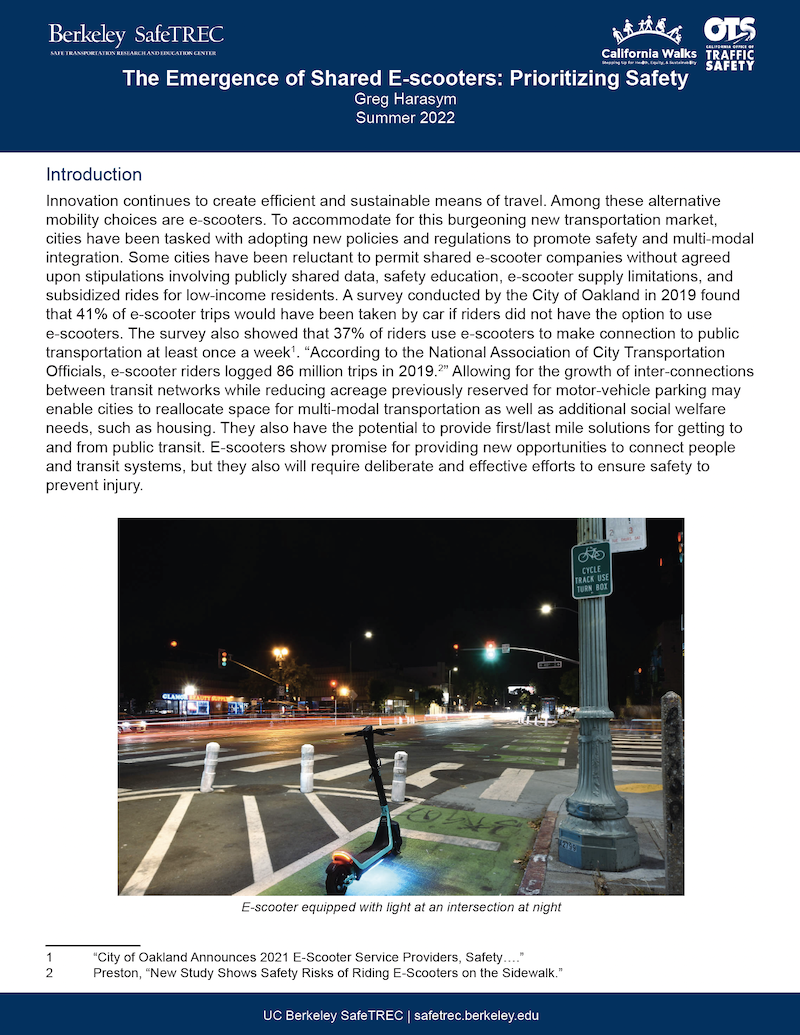 ---
This report was prepared in cooperation with the California Office of Traffic Safety (OTS). The opinions, findings, and conclusions expressed in this publication are those of the author(s) and not necessarily those of OTS.
Funding for this program was provided by a grant from the California Office of Traffic Safety (OTS) through the National Highway Traffic Safety Administration (NHTSA).