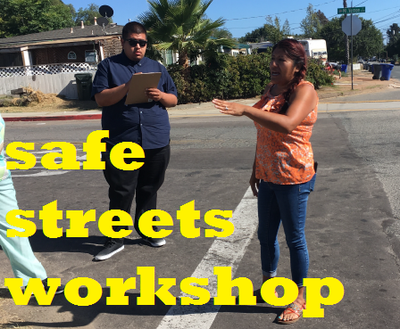 Join us in identifying priorities to make walking and biking safer for seniors, youth, parents and people using assisted mobility devices in Lemon Grove! Please wear comfortable shoes; a community walk is a part of this event for those able to participate. 
Spanish interpretation will be available upon request. Last date to request interpretation services is Friday, July 13th.  Dinner will be served from 5:00 PM-5:30 PM. Doors and registration open at 5:00 PM
Date & Time: Thursday, July 19, 2018 5:15 PM-8:30 PM
Location: Lemon Grove Library Community Room
3001 School Lane 
Lemon Grove, CA 91945
Register online here
English and Spanish flyer here.
Text or call: (714) 742-2295 
Learn more about the Community Pedestrian and Bicycle Safety Training Program

Funding for this program was provided by a grant from the California Office of Traffic Safety, through the National Highway Traffic Safety Administration.