The Safe Routes to School National Partnership and UC Berkeley SafeTREC are accepting applications for the next round of the Safe Routes to School Launch Program in 2019! We are looking for three California communities eager to move to a new level of safety and support for students walking and rolling to school.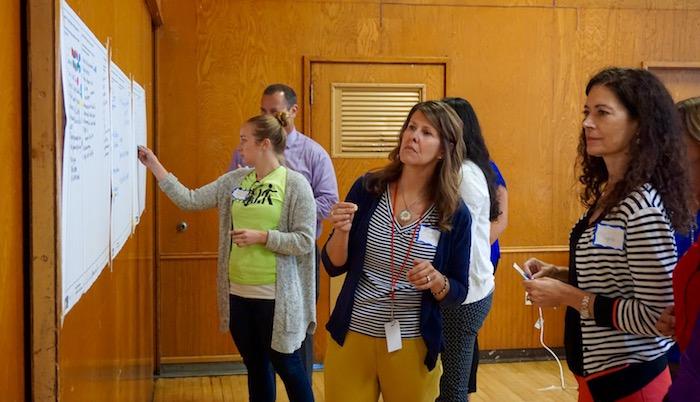 Workshop participants at SRTS workshop in Rancho Cordova
The Safe Routes to School Launch Program assists communities in creating strong Safe Routes to School programs that include the six E's approach to Safe Routes to School – engineering, education, encouragement, enforcement, evaluation, and equity. With broad engagement of community members, school staff, and agency personnel, the assessments, trainings, and technical assistance provided through the program will increase the safety and health of students in selected communities in California.
This year we are offering two options: an in-person Safe Routes to School community workshop and action planning session, or a virtual Safe Routes to School training curated for your community.
Bring a Safe Routes to School Launch Program to Your Community!
Please complete the online interest form or complete a pdf version and email it to Michelle Lieberman at michelle@saferoutespartnership.org by Thursday, March 28, 2019.
Visit the SRTS Launch Program page for more information.


Funding for this program is provided by a grant from the California Office of Traffic Safety (OTS) through the National Highway Traffic Safety Administration (NHTSA).