WALKABLE COMMUNITY & PEDESTRIAN SAFETY WORKSHOP TUESDAY, MAY 5 3:00 PM - 7:30 PM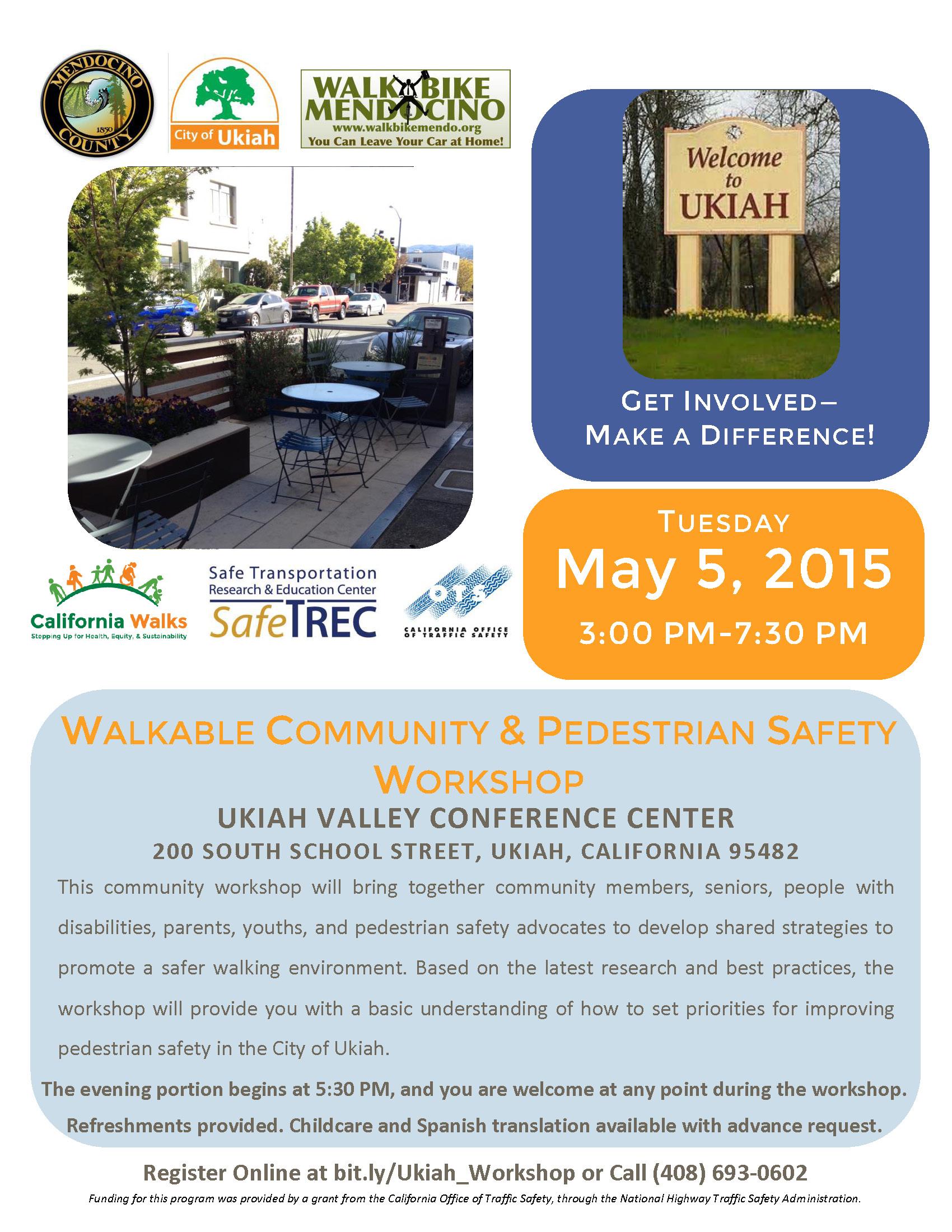 Ukiah Valley Conference Center
200 South School Street
Ukiah, CA 95482
This community workshop will bring together community members, seniors, people with disabilities, parents, youths, teachers, and pedestrian safety advocates to develop shared strategies to promote a safer walking environment. Based on the latest research and best practices, the workshop will provide you with a basic understanding of how to set priorities for improving pedestrian safety in the City of Ukiah.
The evening portion begins at 5:30 PM, and you are welcome at any point during the workshop. Refreshments provided. Childcare and Spanish translation available with advance request. 
Register online here: http://bit.ly/Ukiah_Workshop(link is external)

Ukiah Workshop Flyer
Funding for this program was provided by a grant from the California Office of Traffic Safety, through the National Highway Traffic Safety Administration.