10 separate projects address crucial traffic safety issues for pedestrians, bicyclists, motorcyclists, and motor vehicle drivers
(Berkeley, Calif., January 17, 2018) – The Safe Transportation Research and Education Center (UCB SafeTREC) announced today 10 grants for 2017-18 from the California Office of Traffic Safety (OTS) to support crucial traffic safety programs.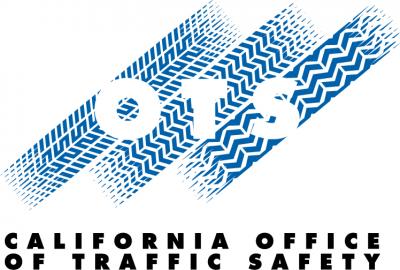 "Traffic crashes are a leading, but preventable cause of death. Working to advance research, data and education on safety is critical. We thank the Office of Traffic Safety for supporting SafeTREC's efforts to prevent these needless injuries and fatalities," said SafeTREC Co-director Jill Cooper. SafeTREC is a research center affiliated with the UC Berkeley School of Public Health and the Institute of Transportation Studies that seeks to reduce transportation-related injuries and fatalities through research, education, outreach and community service. 
The $5,214,000 in grants from the California Office of Traffic Safety for the period of October 1, 2017 through September 30, 2018 will provide support for the following 10 SafeTREC projects:
1. Tribal Safety Data Collection Project: This project supports tribal traffic safety data collection in order to improve safety on tribal lands. A feature of this project is working in collaboration with the National Indian Justice Center to address the issue of underreporting of crash data by 1) conducting training and providing technical assistance to facilitate crash data collection and analysis, and 2) partnering with the California Highway Patrol and local enforcement agencies to help create a framework for submission of tribal crash data to the state crash database.
2. Community-based Bicycle and Pedestrian Safety Program: This project features community-based workshops and technical assistance for cities on pedestrian and bicycle-related safety best practices. This program will focus on ensuring equity and targets communities with higher than average pedestrian or bicycle injury collisions or observed problems; e.g., near-misses, unsafe conditions with high volumes of pedestrians, including seniors and children.
3. Transportation Injury Mapping System (TIMS): Funding for this web-based program will include enhancements to TIMS through web development and data processing tasks like updating mapped crash data, ensuring users can access all tools without issues, updating the intersection geocoding program, and developing a tool for Safety performance measures target setting to support state and local government agencies.
4. Strategic Highway Safety Plan (SHSP) Tracking Tool: California's SHSP is an effort involving hundreds of California stakeholders from enforcement, education, engineering, public health, and emergency medical services to improve safety on California roadways. To track progress, the SHSP Tracking Tool was developed to create greater stakeholder awareness of SHSP activities, facilitate the data-driven SHSP evaluation process and foster a SHSP stakeholder forum for sharing best practices, formulating cross-cutting actions, and discussing emerging safety issues. The focus of this project will be to enhance the data analysis capacities of the existing tool to support evaluation required under current federal transportation regulations.
5. Strategic Highway Safety Plan (SHSP) Mapping Tool: The SHSP mapping analysis tool will provide tables, charts, and choropleth maps for planners and decision makers in government or local agencies to inform their policy, strategy, and resource allocation decisions for improving safety on California roadways.
6. CATSIP: With this grant, SafeTREC will enhance and expand the reach of the California Active Transportation Safety Information Pages (CATSIP) Website by continuing to provide up-to-date educational resources about pedestrian and bicycle safety; increasing the availability and scope of active transportation safety resources for practitioners, local agencies, and other stakeholders; creating a dedicated Events page with webinars, active transportation events and information; and enhancing website usability by creating a form for users to submit events, webinars, feedback, and/or resources.
7. Technical Assistance, Education, Data and Outreach to Promote Traffic Safety in California: With this grant, SafeTREC will employ key strategies to reduce traffic related fatalities and injuries including 1) educating students to build the traffic safety expertise of future professionals; 2) conducting data analysis for safety stakeholders representing public, private, and community-based organizations; and 3) facilitation, outreach, and survey research to learn about Californian's traffic safety behavior and attitudes.
8. RADD California College DUI Awareness Program: SafeTREC supports the Recording Artists, Actors and Athletes Against Drunk Driving (RADD) California College DUI Awareness Program. By working with colleges and universities around the state, as well as communities and the hospitality industry, RADD aims to reduce drinking and driving by young people aged 18-34.
9. Understanding Motorcycle Lane-Splitting Collisions: Motorcycle lane-splitting is widespread in California. Information about the safest method for lane-splitting, however, is extremely limited. For this project, SafeTREC will address this information gap and conduct an in-depth examination of motorcycle collisions that involved lane-splitting. This analysis can then be used to develop recommendations that help motorcyclists improve their lane-splitting behaviors in order to increase safety for riders and other vehicles sharing the road.
10. Developing a Crowdsourcing Pedestrian and Bicycle Safety Data Collection Tool: For this project, SafeTREC will develop a traffic safety crowd-sourcing data collection tool to help tell a fuller story of pedestrian and bicyclist traffic safety concerns. The tool will collect various types of information, such as photos, voice recordings, near misses, and public perceptions of dangerous neighborhoods for walking and bicycling, to round out police-reported data on a community level.
Despite national and statewide progress over the last 10 years, there were 3,623 traffic deaths across the state in 2016, according to the National Highway Traffic Safety Administration. Also alarming is the fact that pedestrian deaths that year accounted for 24 percent of all traffic fatalities. While everyone is at risk of being killed or injured in an auto collision, certain populations like children, teens, seniors and disadvantaged communities face disproportionate risk.
"Years of research tell us that enforcement and education work best jointly to combat unsafe driving," said OTS Director Rhonda Craft. "These grants bring both tactics together, with the Office of Traffic Safety and UCB SafeTREC working in concert to help keep the streets and highways safe across Berkeley and the state."


Funding for these programs is provided by grants from the California Office of Traffic Safety, through the National Highway Traffic Safety Administration. 
###