Eight separate projects address crucial traffic safety issues for pedestrians, bicycle and motor vehicle drivers
(Berkeley, Calif., January 5, 2017) – The Safe Transportation Research and Education Center (UCB SafeTREC) announced today eight grants for 2016-17 from the California Office of Traffic Safety (OTS) to support crucial traffic safety programs.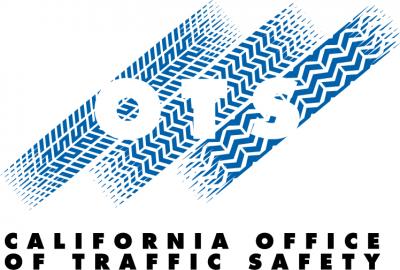 "California is observing overall increases in traffic crashes in recent years, and we thank the Office of Traffic Safety for supporting SafeTREC's efforts to prevent traffic injuries and deaths. We look forward to continuing our partnership with OTS to achieve safety on our roadways," said SafeTREC Co-director Jill Cooper. SafeTREC is a research center affiliated with the UC Berkeley School of Public Health and the Institute of Transportation Studies that seeks to reduce transportation-related injuries and fatalities through research, education, outreach and community service.
The $4,574,000 in grants from the California Office of Traffic Safety for the period of October 1, 2016 through September 30, 2017 will provide support for the following eight SafeTREC projects:
1. Tribal Safety Data Collection Project: This project supports tribal traffic safety data collection in order to improve safety on tribal lands. A feature of this project is partnering with the National Indian Justice Center to conduct outreach and training.
2. Community-based Bicycle and Pedestrian Safety Program: This project features community-based workshops and technical assistance for cities on pedestrian and bicycle-related safety best practices. This program targets communities with higher than average pedestrian or bicycle injury collisions or observed problems; e.g., near-misses, unsafe conditions with high volumes. The program will also focus significantly on bicycle/pedestrian safety for children and seniors.
3. Transportation Injury Mapping System (TIMS): Funding for this web-based program will add new streets, edit re-routed streets, and remove non-existent streets, as well as update mapped crash data.
4. Strategic Highway Safety Plan (SHSP) Tracking Tool: California's SHSP is an effort involving hundreds of California stakeholders from enforcement, education, engineering, public health, and emergency medical services to improve safety on California roadways. To track progress, the SHSP Tracking Tool will create greater stakeholder awareness of SHSP activities, facilitate the data-driven SHSP evaluation process and foster a SHSP stakeholder forum for sharing best practices, formulating cross-cutting actions, and discussing emerging safety issues.
5. CATSIP: Funding for the Updated California Active Transportation Safety Information Pages (CATSIP) Website will add county-specific data on pedestrian and bicycle fatalities, improve website usability and promote upcoming webinars and events on California's pedestrian and bicycle safety programs.
6. Technical Assistance, Education, Data and Outreach to Promote Traffic Safety in California: With this grant, SafeTREC (1) applies traffic safety best practices and analysis to reducing traffic related fatalities and injuries through conducting evidence-based research; (2) provides technical assistance and data analysis about traffic-related fatalities and collisions to local, regional, and state partners; and (3) conducts outreach and educational programs and activities with university, professional and community stakeholders to increase knowledge and awareness of traffic fatality and injury risk and safety best practices.
7. RADD California College DUI Awareness Program: SafeTREC supports the Recording Artists, Actors and Athletes Against Drunk Driving (RADD) California College DUI Awareness Program. By working with colleges and universities around the state, as well as communities and the hospitality industry, RADD aims to reduce drinking and driving by young people aged 18-34. 
8. Traffic Safety Culture Survey: Norms, attitudes and beliefs are important to understand when fine-tuning traffic safety interventions.  This year, SafeTREC will conduct a survey to gather a broader picture of traffic safety culture from California's population to support state safety goals.
After falling to a ten year low in 2010, the number of persons killed has climbed nearly 17% across the state with 3,176 killed in 2015 according to the National Highway Traffic Safety Administration.  2016 is also showing an increase. Particularly alarming is the six-year rise in pedestrian and bicycle fatalities, along with the growing dangers of distracting technologies, and the emergence of drug-impaired driving as a major problem.
"Years of experience tell us that enforcement and education, based on current, solid research, work best together to combat unsafe driving," said OTS Director Rhonda Craft.  "These grants tackle many diverse needs, with the Office of Traffic Safety and UCB SafeTREC working in concert to help keep the streets and highways safe across the state."
Funding for these programs is provided by grants from the California Office of Traffic Safety, through the National Highway Traffic Safety Administration.
###