Nine separate projects address crucial pedestrian, bicycle and traffic safety concerns
(Berkeley, Calif., November 23, 2015) – The Safe Transportation Research and Education Center (UCB SafeTREC) announced today nine grants for 2015-16 from the California Office of Traffic Safety (OTS) to support crucial traffic safety programs.
"We are excited by this opportunity from the Office of Traffic Safety to im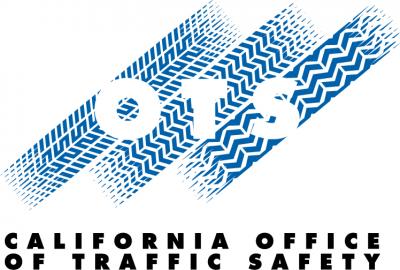 plement our programs. We look forward to continuing our partnership with OTS to work toward increasing safety on California roads," said SafeTREC Director David Ragland. SafeTREC is a research center affiliated with the UC Berkeley School of Public Health and the Institute of Transportation Studies that seeks to reduce transportation-related injuries and fatalities through research, education, outreach and community service.
The $2,619,000 in grants from the California Office of Traffic Safety for the period of October 1, 2015 through September 30, 2016 will provide support for 
the following nine SafeTREC projects:
1. Peds Count Summit 2016: Plan, organize, and host one statewide Summit featuring the latest research, data and best practices to advance integrated multi-disciplinary pedestrian safety strategies and 2) convene and catalyze pedestrian safety collaborations among traffic safety professionals, researchers (governmental and private), and community residents.
2. Tribal Traffic Safety Data Project: Improve traffic safety among Native American tribes in California by conducting outreach and exploring data of injury collisions occurring on tribal lands.
3. Community Pedestrian and Bicycle Safety Training Project: Provide community-based workshops on pedestrian and bicycle-related safety best practices. Provides training for communities about engineering, educational, enforcement and other approaches to pedestrian and bicycle safety and facilitates a community-based planning process to identify action plans.
4. TIMS: Update the Transportation Injury Mapping System (TIMS), updating SWITRS data in the tools and providing a mobile-friendly SWITRS GIS Mapping Tool.
5. SHSP Tracking Tool: Develop and implement a revised tracking tool to meet requirements of the revised California Strategic Highway Safety Plan (SHSP).
6. CATSIP: Update and add new website features for the California Active Transportation Safety Information Pages (CATSIP) website, a platform for California pedestrian and bicycle safety.
7. Technical Assistance, Education, Data and Outreach to Promote Traffic Safety in California: Reduce the numbers of people injured and killed on California roadways by using data to identify target areas of need; chronicle and implement best practices; disseminate research and evaluation; participate in collaborative efforts; reach out to local stakeholders; educate the next generation of traffic safety professionals; and coordinate messages from state and federal traffic safety and transportation leaders.
8. RADD: Reduce alcohol-related motor vehicle deaths and injuries among individuals 18 to 34 years of age throughout California by combining university and community outreach through campus-led driving under the influence (DUI) prevention efforts and business-led community solutions.
9. Traffic Safety Culture Survey: Convene stakeholders to review and develop a methodology for surveying traffic safety culture in California and review and report results of the survey.
After falling dramatically between 2006 and 2010, the number of persons killed and injured in traffic collisions has been slowly rising.  Particularly alarming are recent increases in pedestrian and bicycle fatalities, the growing dangers of distracting technologies, and the emergence of drug-impaired driving as a major problem. For almost 16 years, UC Berkeley SafeTREC has worked with statewide stakeholders and task forces to apply evidence-based approaches to pressing traffic safety concerns.
"Overall, California's roadways are among the safest in the nation," said OTS Director Rhonda Craft.  "But to meet future mobility, safety, and accessible transportation objectives, we have to reverse this recent trend in order to reach our common goal – zero deaths on our roadways. The Office of Traffic Safety and UCB SafeTREC want to work with everyone to create a culture of traffic safety across the state."
Funding for these programs is provided by grants from the California Office of Traffic Safety, through the National Highway Traffic Safety Administration.
###