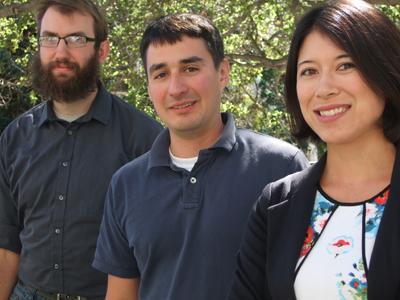 SafeTREC graduate student researcher Frank Proulx (at far left in photo) is among three students from the Institute of Transportation Studies at UC Berkeley to win prestigious 2014 Dwight David Eisenhower Graduate Fellowships for their research in transportation planning. 
The Eisenhower Fellowship is a competitive program administered by the Federal Highway Administration for the Department of Transportation. Winners receive a financial award and are invited to attend the annual Transportation Research Board meeting held in January.
Proulx's research focuses on estimating bicycle flows to better understand bicycle safety in terms of volume and exposure on city streets.
The other two winners are Jesus Barajas and Lisa Rayle.