APRIL 25, 2014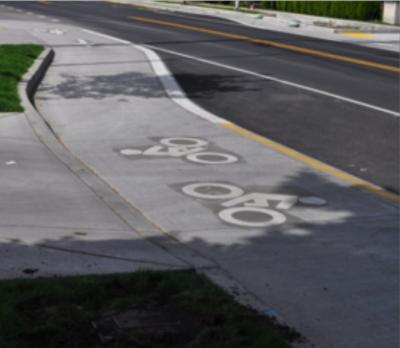 PRESENTATION BY MATT BRAUGHTON AND ASHLEIGH GRIFFIN, KITTELSON & ASSOCIATES
Abstract: The Oregon Department of Transportation (ODOT) identified bicycle and pedestrian crashes as a key safety focus area within Oregon's Strategic Highway Safety Plan and sought to develop a plan to reduce frequency and severity of those crashes on all roadways throughout Oregon. Kittelson & Associates, Inc. (KAI) worked with ODOT to develop a Pedestrian and Bicycle Safety Implementation Plan that identified systemic, low-cost countermeasures and prioritized locations for implementation of the countermeasures. Priority implementation locations were developed using two complementary systemic safety analysis methods: one targeted at locations with a history of fatal and severe crashes, and the other focused on locations with high risk of pedestrian and bicycle crashes. The risk-based systemic safety methodology, promoted by FHWA, was applied due to the low frequency of pedestrian and bicycle crashes. The Implementation Plan will inform the allocation of approximately $4 million in funding for pedestrian and bicycle projects on all roads throughout the state and presents a repeatable process that can be adopted and customized by other state agencies.
Speakers' Bios: 
Matt Braughton is a Transportation Analyst for Kittelson & Associates in Sacramento, California. He specializes in multimodal transportation planning, bicycle and pedestrian safety, and GIS analysis and mapping. He has expertise in ArcGIS and experience working with the Highway Safety Manual (HSM). He has provided GIS analysis, transportation planning analysis, and safety analysis for numerous city-wide and regional studies. He previously worked as a GIS Analyst with the USDA Forest Service and has contributed to numerous research projects, including analyzing bicycle and pedestrian safety around the UC Berkeley campus. Braughton received his Master of City Planning degree from the University of California, Berkeley in 2012.
Ashleigh Griffin is a Transportation Analyst for Kittelson & Associates in Bend, Oregon. She has a passion for transportation safety and multimodal mobility and enjoys incorporating these into all types of projects. Griffin has provided transportation planning analysis and safety analysis for long-range plans throughout Oregon, local development and master plans, and numerous safety projects including road-safety audits, corridor studies, national research projects, and bicycle and pedestrian plans. Griffin received her master's degrees from the University of California, Berkeley in Civil Engineering and City Planning in 2012.