SAFETREC AT LIFESAVERS NATIONAL CONFERENCE: APRIL 3-5, 2016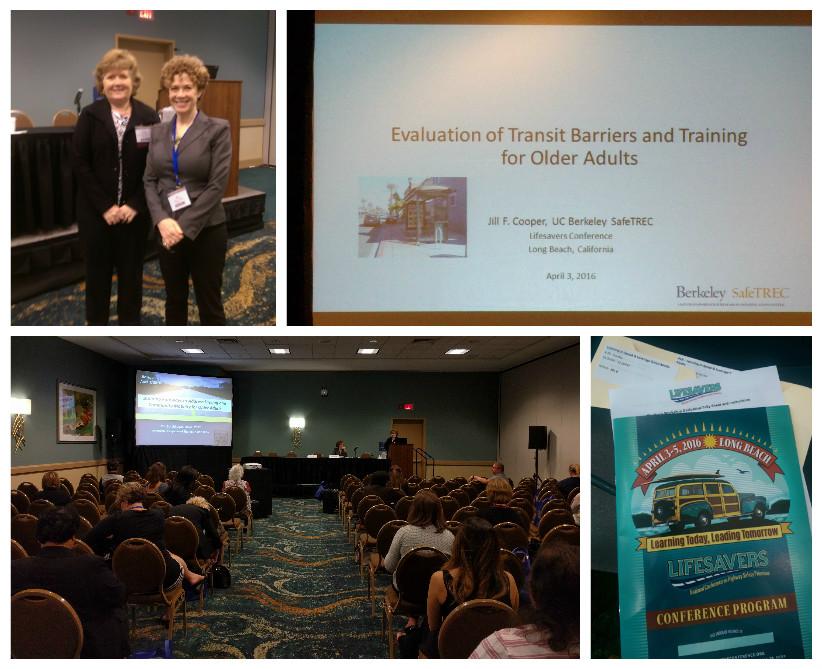 Co-Director Jill Cooper (right) presides over a workshop w/  Elin Davis.
Three members of SafeTREC — Co-director Jill Cooper, Communications Director Lisa Tran, and Research Associate Katherine Chen attendedthe Lifesavers National Conference on Highway Safety Priorities (link is external)on April 3-5, 2016 at the Long Beach Convention Center. Co-Director Jill Cooper moderated and presented in the workshop session "Aging in Place: Helping Older Drivers Maintain Mobility & Independence". The Lifesavers Conference is the largest gathering of highway safety professionals in the United States, bringing together committed public health and safety professionals to share best practices and expertise from all areas.