This infographic provides a snapshot of road safety around the world. (Created by SafeTREC Researchers)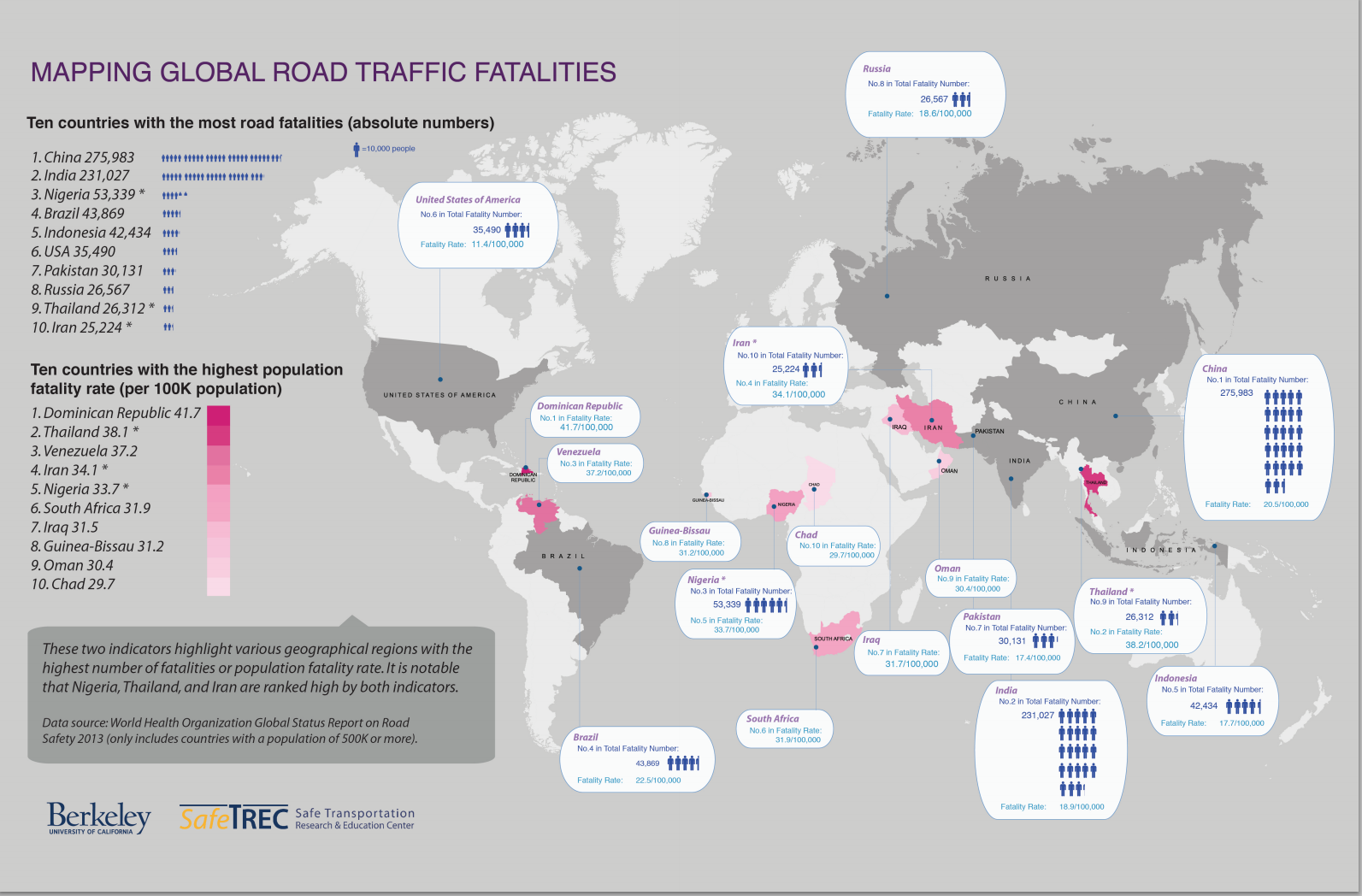 SafeTREC Global Road Safety Training Program is involved in innovative research that addresses traffic safety issues around the globe. The Program offers a dynamic creative work environment, mentorship and academic guidance, and opportunities for peer collaboration with leading traffic safety researchers worldwide. The program accepts applications on a rolling basis and admits 3-4 scholars a year.
To learn more about SafeTREC's Global Road Safety Training Program, please visit our site.