SafeTREC—Leadership Transition
David R. Ragland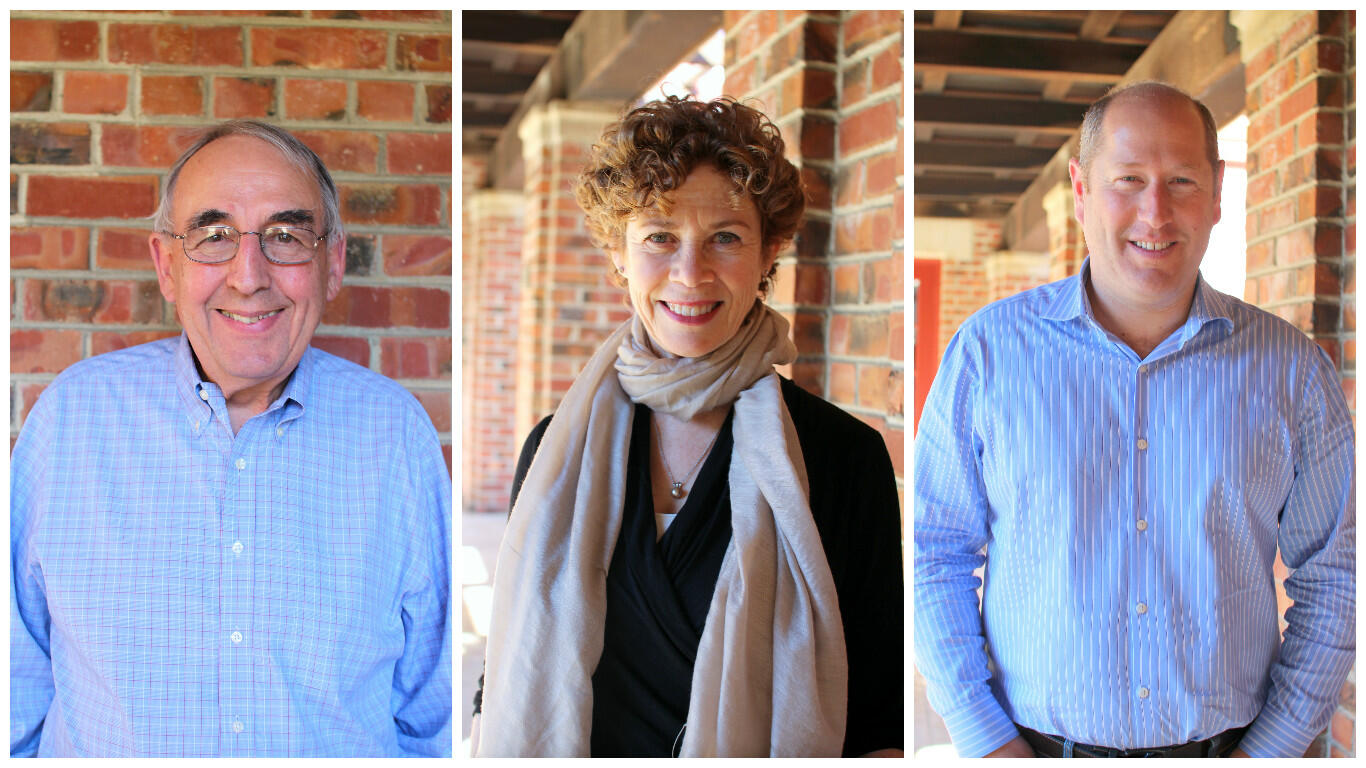 (Left to Right: David Ragland, Jill Cooper, Offer Grembek)
We wish to announce a leadership transition at SafeTREC.  Due to increasing workload through grants and contracts, and through developing strategic sub-areas of work related to road safety, we have decided to implement a leadership structure that reflects this emerging organization.  David Ragland, Offer Grembek, and Jill Cooper, will each share Co-Director Status.  However, David Ragland will focus on Data Analysis and Data Tools, Offer Grembek will focus on Technology for Road Safety, and Jill Cooper will focus on Policy Analysis and Community Outreach. Clearly these areas of emphasis don't stand alone, so there will be coordination and overlap between and among the three areas.
 The three emphasis areas are briefly described below:
Data Analysis and Data Tools is a necessity for understanding safety/mobility in transportation / land use planning in California.  SafeTREC will build on current large scale data efforts (geocoding 15 years of traffic crashes in California, adding pedestrian and bicycle infrastructure elements to the State Highway data base, building a statewide Tribal Road Safety Data Base) to construct state-of-the-art data analysis and mapping tools for use by government agencies, researchers, and the general public.
Technology for Road Safety, including crash warning and avoidance systems, smart infrastructure sensing systems, and automated vehicles. SafeTREC will be in the forefront of evaluating the benefits and costs of these rapidly emerging technologies. This emphasis area will also utilize technology for in-depth analysis of crash reports, data visualization techniques, and developing novel transportation safety management methods.
Policy Analysis and Community Outreach will continue to be a necessity to connect with California's extremely diverse communities to improve road safety and encourage active transportation. SafeTREC will build on existing policy analyses (e.g., Safe Routes to School) and community outreach (e.g., Pedestrian Safety Training, data analyses and presentations for local governmental agencies) to create a national model for policy analysis and community outreach.
Many cities are adopting Vision Zero goals, which requires substantial rethinking of transportation planning and investments. California's Strategic Highway Safety Plan (SHSP) for 2015-2019 has adopted a Toward Zero Deaths (TZD) strategy for reducing traffic fatalities and injuries. The State of California is simultaneously committed to saving energy and improving public health through an emphasis on Active Transportation modes (walking and biking). SafeTREC is working closely with state and local agencies, Native American tribes, and advocacy groups, to help implement these strategies. 
Through this leadership transition, we will strategically bring the three critical elements to this endeavor.