Interested in learning more about what the Safe Systems approach is to road safety? Register now for the Safe Systems Summit: Redefining Transportation Safety, which will be held in Durham, North Carolina, from April 23-24, 2019. This event is presented by the Collaborative Sciences Center for Road Safety (CSCRS), a U.S. Department of Transportation-funded National University Transportation Center led by the University of North Carolina at Chapel Hill's Highway Safety Research Center. 
Summit attendees will: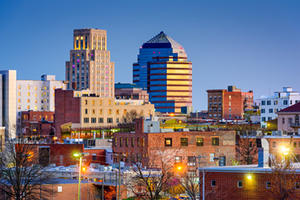 Recognize and explore the complexity of transportation systems and the changing nature of safety challenges;
Share principles and practices from Safe Systems approaches effectively applied in different contexts; 
Introduce and describe systems tools and methods that can be applied to build upon common values, develop shared goals and languages, support coordinated action, and carry lessons and knowledge forward; and
Cultivate new ideas and discover resources.
We hope you'll join us to explore systems science and the Safe Systems approach to road safety and public health!
Keynote speakers will include:
Rod McClure, public health and transportation expert: Dean of Faculty of Medicine and Health, University of New England, Australia
Phil Koopman, robotics and safe systems expert: Associate Professor, Carnegie Mellon University Department of Electrical and Computer Engineering
UC Berkeley SafeTREC's co-director Offer Grembek will be moderating the 4/23 afternoon session, "Moving Principles into Practice" with guest speakers Jill Cooper, co-director of UC Berkeley SafeTREC, and Sarah Garner, Traffic Safety Resource Prosecutor of NC Conference of District Attorneys. This session will showcase examples from projects and communities that are incorporating safe systems principles and practical methods to integrate roadway design, community engagement and other considerations. Integration across different safety-improving efforts creates the necessary synergy to deliver more effective solutions to transportation safety problems.
Download the flyer to learn more about the Summit! For additional details: view the Summit general information, agenda, and registration page.


About the CSCRS
The Collaborative Sciences Center for Road Safety (CSCRS) unites leading university transportation research, planning, public health, data science and engineering programs with the mission to create and exchange knowledge to advance transportation safety through a multidisciplinary, Safe Systems approach.
The UC Berkeley team, led by SafeTREC Co-Director Offer Grembek, is one of four university consortium members, along with Duke University, Florida Atlantic University and University of Tennessee, Knoxville. Learn more about SafeTREC's involvement with the CSCRS.