The Transportation Injury Mapping System (TIMS) website has new tools and updates!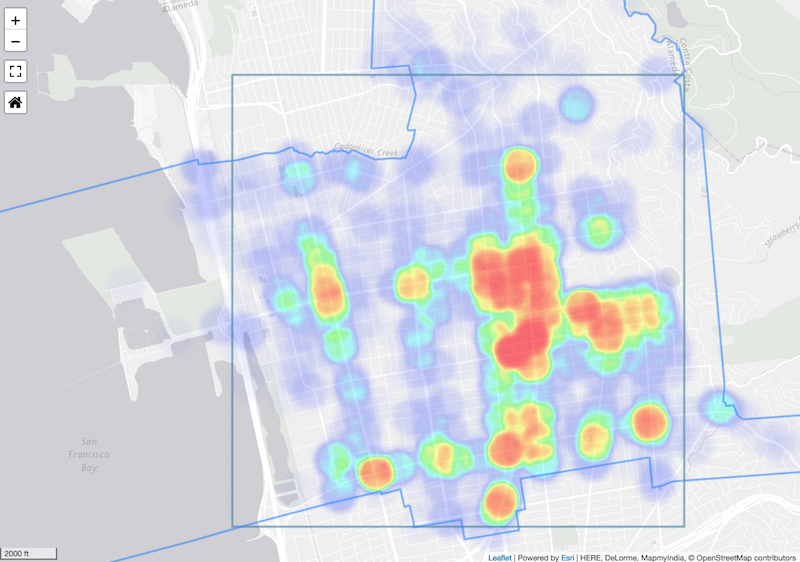 Community Heat Map generated in new ATP Maps & Summary Data tool
This includes the:
Teen Safety Heat Map: a GIS resource that enables users to identify areas where a high number or rate of teen vehicle crashes have occurred throughout the state by county, as well as display locations where Driver Education and teen safety courses are taught in schools within a county.
California Active Transportation Program (ATP) Pedestrian & Bicycle Collision Maps and Project Data tool: utilizes interactive collision maps to allow users to track and document pedestrian and bicycle collisions, and generate data summaries within specified project and/or community limits.
SWITRS GIS Map tool: users can now print the map using a "Print" menu. It also supports a custom title, different page sizes, and multiple file formats (pdf, jpg, svg, etc.).
2015-2016 SWITRS update: the provisional set of 2015 and 2016 collisions data has been updated.
Please visit the TIMS website to learn more!