CA STRATEGIC HIGHWAY SAFETY PLAN SUMMITS: 2/23- 4/8/16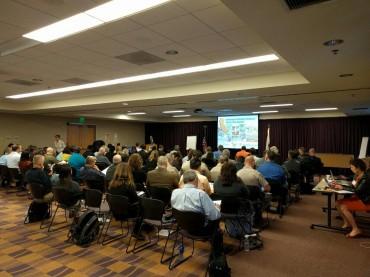 California is kicking off the implementation phase of its Strategic Highway Safety Plan via six regional safety summits. Three summits were held in Fresno, Los Angeles and San Diego in late February. There are three upcoming April sessions:
·         Redding, CA – Tuesday, April 5, 2016
·         Sacramento, CA – Thursday, April 7, 2016
·         Oakland, CA – Friday, April 8, 2016
Summits will be held from 8:30 am to 12:30pm, with an additional one-hour Q&A period focused on Tribal safety (12:30 – 1:30 pm). Participants will learn about the newly updated California Strategic Highway Safety Plan, top traffic safety problems in their region, participate in regional workgroup discussions about priority safety strategies and find out about funding sources for safety planning, infrastructure and non-infrastructure projects.
Register here: http://bit.ly/SafetySummits