Tribal Transportation Safety Assessment (TTSA)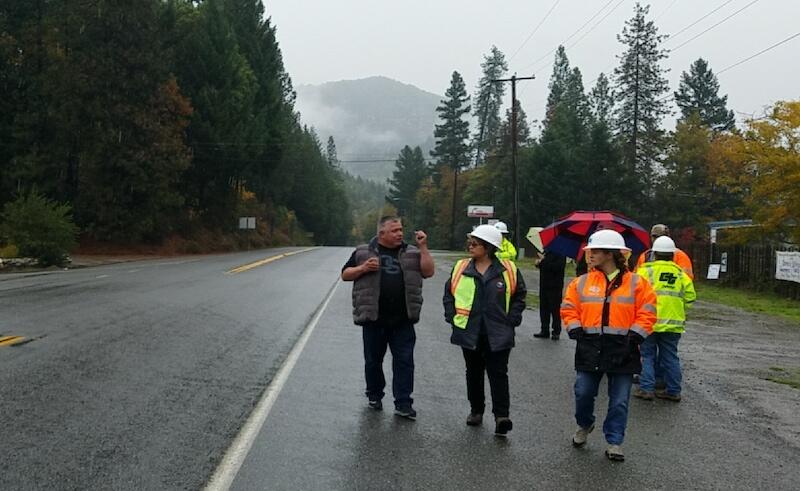 Needs assessment for the Karuk Tribe (Happy Camp, 2019)
UC Berkeley SafeTREC is inviting 10 California tribes to apply for the next round of Tribal Transportation Safety Assessments (TTSAs), beginning November 2021 and to be completed by mid-June 2022. TTSA reports can help tribal staff and leadership plan and prioritize safety improvements for all travel modes (walking, bicycling, transit, driving) on tribal roads and pathways, and on roads accessing tribal lands.
Funded by the Robert Wood Johnson Foundation (RWJF), these engagements are FREE to California tribes.


TTSA engagements include:
Collision data analysis by SafeTREC staff
Community engagement survey to understand household transportation choices, challenges and opportunities.  (On-line and/or printed)
With Tribal staff, selection of several focus (study) areas on or near Tribal lands.  (intersections, corridors, paths, or routes including walk/bike to schools)
One-day on-site field visit by a safety expert (walk-audit / drive-about)
Detailed illustrated report of findings with analyses, suggestions and concepts

Apply for a TTSA
Applications are now being accepted for the TTSA program! To apply for a TTSA in your community, please complete the application and submit it to safetrec@berkeley.edu. For more information about the program, download the TTSA Flyer or contact Afsaneh Yavari, Research & Development Engineer, at afsaneh.yavari@berkeley.edu.